ISTNANO 2023 Conference
The International Research Conference Aims and Objectives
4th Global Conference & Expo on Nanoscience and Nanotechnology (ISTNANO-2023) which will be held during June 23-24, 2023 at Dubai, UAE.
Nanoscience and Nanotechnology aim to bring together leading academic scientists, researchers, and research scholars to exchange and share their experiences and research results on all aspects of Nanoscience and Nanotechnology. It also provides a premier interdisciplinary platform for researchers, practitioners, and educators to present and discuss the most recent innovations, trends, and concerns as well as practical challenges encountered and solutions adopted in the fields of Nanoscience and Nanotechnology.
The ISTNANO-2023 will be a 2 days event that means gathering the key players of the Nanoscience and Nanotechnology community and related sectors. This event is launched with the aim to become an established event, attracting global participants, intent on sharing, exchanging, and exploring new avenues of Nanoscience and Nanotechnology-related scientific and commercial developments.
Conference Sponsor and Exhibitor Opportunities:
The Conference offers the opportunity to become a conference sponsor or exhibitor. To participate as a sponsor or exhibitor, please download and complete the Conference Sponsorship Request Form.
Conference presentation awards for Participants/ Students:
Eligibility
Applicants must be registered, Conference Presentation Awards are available only to students who will be presenting a paper, poster, or creative work at a conference they attend.
We look forward to seeing you at ISTNANO-2023 in Dubai, UAE.
Speakers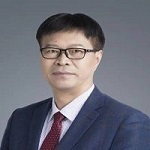 Jieshan Qiu
Beijing University of Chemical Technology, China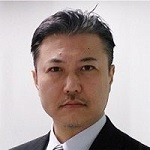 Soshu Kirihara
Osaka University, Japan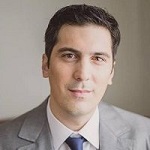 Pedro Fonte
University of Algarve, Portugal
Vasudevanpillai Biju
Hokkaido University, Japan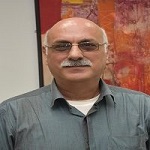 Nader Ghaffari Khaligh
University of Malaya, Malaysia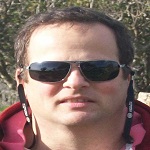 Raphael Shikler
Ben Gurion University of the Negev
Committee
Luisa Maria Arvide Cambra
University of Almería, Spain
Jieshan Qiu
Beijing University of Chemical Technology, China
Umapada Pal
Benemérita Universidad Autónoma de Puebla, Mexico
Eugene Mananga
The City University of New York & New York University
Serge COSNIER
Département de Chimie Moléculaire, France
Paata J. Kervalishvili
President of Georgian Academy of Natural Sciences and President of the Euro Mediterranean Academy of Arts and Sciences
Carl Edwin Lindgren
American School of Genealogy, Heraldry and Documentary Sciences, President, Faculty Member
Li Li
Australian Institute for Bioengineering and Nanotechnology
Luisa Maria Arvide Cambra
Professor with Chair at the University of Almería (Spain)
Vladimir Sobolev
South Dakota School of Mines and Technology Rapid City, SD, United States
Ali Biglari
University of Golestan
TAN CHYE LIH
School of Manufacturing Engineering, University Malaysia Perlis, Malaysia
UNIVERSITIES